Our Goal Card program teaches public school students how to set and achieve academic, financial and life goals. The incentive program provides structured academic mentoring and support from adult volunteers, who lend their time and insight to provide ongoing encouragement and guidance. Students earn points for their achievements, which are redeemable for school supplies, gift cards and small electronic items. They can also choose to bank their points for even bigger rewards. Goal Card students continue to have a 100% graduation rate.
Interested in participating in Goal Card?
TO QUALIFY
Students must be in grades 5-12
Be a student at Cummings (Elementary – 8th grade), LaRose Elementary, Booker T. Washington Middle and High School, Bellevue Middle School or Melrose High School
"The RISE Foundation is the epitome of what collaboration between a school and a community organization should be as it pertains to a working relationship.  The Goal Card program offers an opportunity for our customers to be exposed and educated for personal integrity, civic awareness, work place literacy and academic achievement.  Every school should be afforded an opportunity to work with serious, concerned and determined people who believe in making it happen, as opposed to those who talk about making it happen. Kudos to the RISE Foundation!"
Leviticus S. Pointer
Shelby County Schools Principal
Goal Card served
465 students
students at the participating school
All Goal Card High School Seniors graduated this past academic year  at 100% graduation rate
Founded in 2003, Goal Card has served more than 5,000 students to date.
Average ACT scores increased at Booker T. Washington School Goal Card students from 14.8 to 15.6
Two Bellevue Middle High Goal Card students were winners in the First Tennessee Financial Literacy Essay Contest
Average ACT scores increased at Melrose Goal Card students from 16.1 to 17.1
Colleges and universities in which former Goal Card participants are enrolled or have attended include: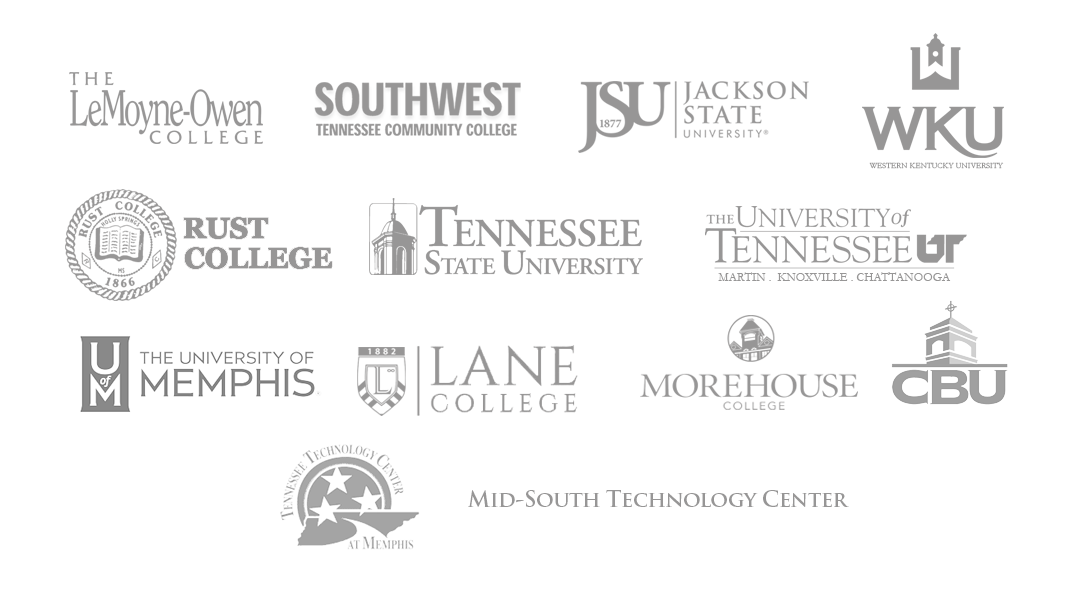 To learn more about our Goal Card program, fill out the form below. Someone will be in contact you soon!